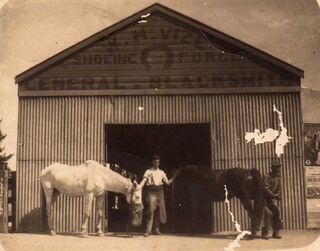 Welcome to the Wiki
Edit
Welcome to the wiki. We're a collaborative community website about Vize Family History that anyone, including you, can edit. Click the edit button at the top of any page to get started!
The Vize One Name Study
Edit
This Wiki contains information that forms a study on the surname Vize. The study is an on-going work and will be gradually added to over time. The preliminary scope of the study is on the major variants Vize, Vise, Vyse and Vyze in the United Kingdom (England, Scotland, Wales and Northern Ireland), the Republic of Ireland, Australia and New Zealand.
The purpose of the Wiki is to share with others the information gathered and to exchange or build on this information where possible.

Latest activity
Vize Family in Scotland
Ad blocker interference detected!
Wikia is a free-to-use site that makes money from advertising. We have a modified experience for viewers using ad blockers

Wikia is not accessible if you've made further modifications. Remove the custom ad blocker rule(s) and the page will load as expected.